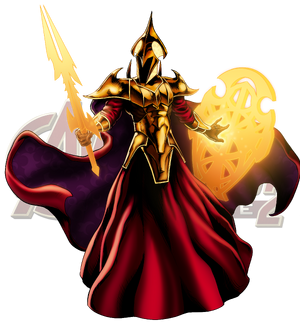 "Cardinal Raker is a high-ranking clergyman belonging to the Universal Church of Truth, a radical religious group that has often plagued the galaxy with its destructive doctrines. Raker is able to manifest dangerous amounts of physical energy directly from the strength of his own willpower".
Class:

Organisations:
Church of Truth
Story AppearanceEdit
Chapter 3 - Middle of Knowhere
Note: These are the stats at Level 29 ***

"Harnessing the power of belief, Cardinal Raker enhances his own abilities with every strike, buffing his Attack, Evasion, or Defense as the situation demands. He can also turn the tables with surprising speed, counterattacking at full strength".
Community content is available under
CC-BY-SA
unless otherwise noted.