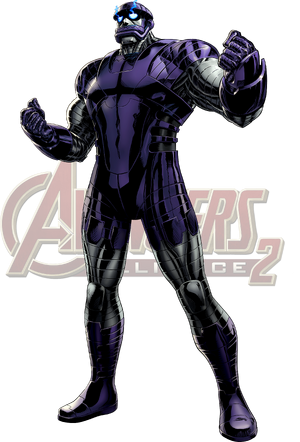 "The Kree Sentries are heavily armed and armored robots, designed for scouting and security. Kree Sentry units operate with a degree of autonomy and have been known to single-handedly subdued entire worlds by themselves. The Kree often use Sentries to protect their most sensitive strategic positions".
Class:

Organisations:
Kree Empire
Story AppearanceEdit
Chapter 3 - Middle of Knowhere
Note: These are the stats at Level Level 36 ***

Name
Target
Damage
Type
Effect/s
Shock Wave
All Heroes
Yes
"The towering Kree Sentry is a terrifyingly powerful Blaster. Its ionizing shock waves leaves foes weak to further energy blasts, and its arm beams take advantage of that, leaving targets Wounded."
Community content is available under
CC-BY-SA
unless otherwise noted.